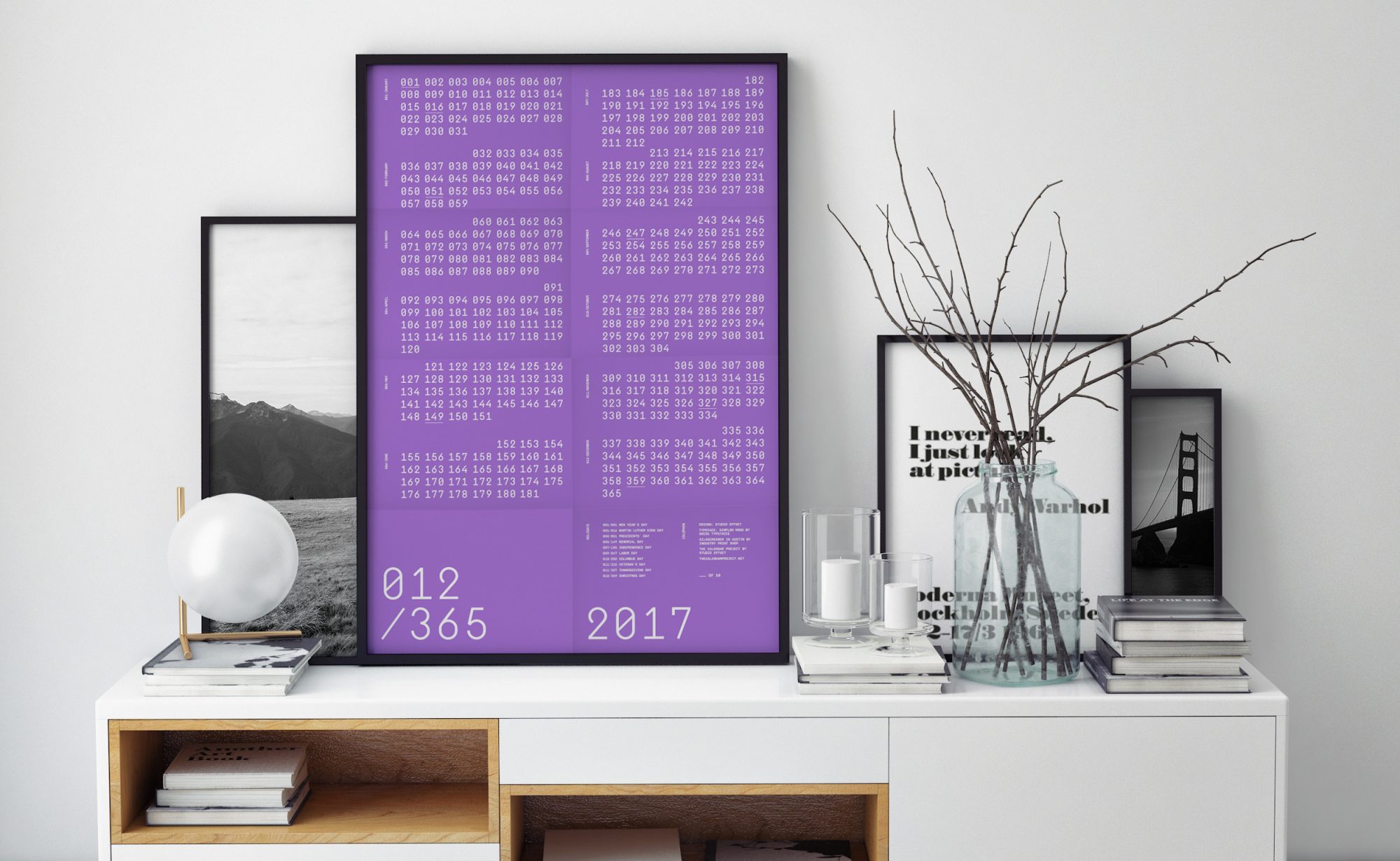 The 012/365 calendar for 2017 is a modular calendar that displays all the days of year from 001 to 365.
"The days turn into months, the months turn into years."
This year's calendar conceptually looks at the structural relationship between the days and months of the year.   Rather than using the typical rotational number system, 012/365 displays each day of the year from 001 to 365. The result is a calendar that is mix of functionality and structured impracticality. The calendar's modular structure allows it to be used as a bi-monthly, half a year or full year poster.
Edition of 50
20″x30″ Silkscreen print on French Pop-Tone Grape Jelly 70lb text. All calendars ship folded in protective bag.
Silkscreened in Austin, Texas by Industry Print Shop
$20 + free shipping
$12 + free shipping